It starts with a short walk in the rainforest of Martinique, to enter the canyon, the river Mitan (Morne Vert sector);
The team of friends, composed by Sebastian, is complete. Introduction to canyoning for some, and already second canyon for others.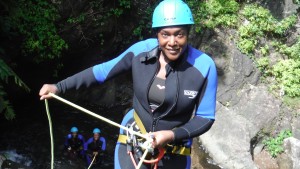 Everything starts with the descent of a 8 metres steep abseil, which comes after an introduction to abseiling techniques a few minutes earlier in the forest. –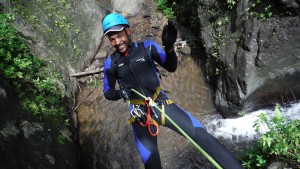 Then another abseiling spot, next to the waterfall, the team is at its best.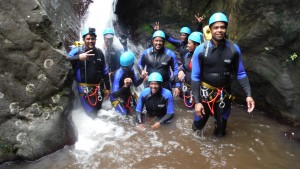 Friendly atmosphere in the heart of the tropical paradise, that's also what canyoning Martinique is about. –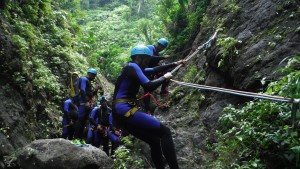 Then, the crossing of a cable and rope handrail to avoid an obstacle, everything is fine, the rhythm is smooth.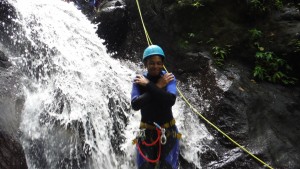 Our team of champions discovers another technical obstacle crossing in canyoning, slide. It's just the beginning…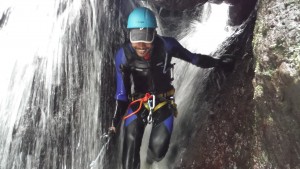 Then it is the passage of the famous "mailbox", a mythical place of the canyon , guaranteed "caving" atmosphere. –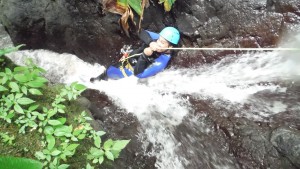 Another slide, with control of the descent by rope. –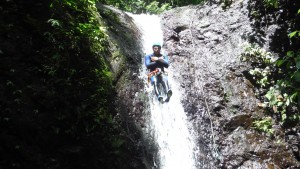 Here we reached the top of the famous 6metres slide, the majority of the group slides, some others opt for abseiling, anyway, you always have a choice. A great moment for our small team of adventurers.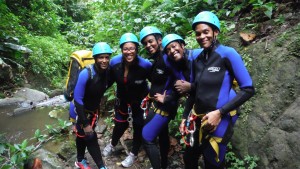 That's also about sharing moments with friends.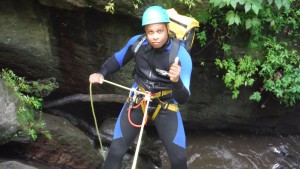 Second to last obstacle, the rift filled by Hurricane Dean in 2007, comfortable right bank abseiling, the team is now much more comfortable on rope. –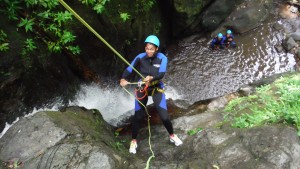 Crossing of the last obstacle, an 8maerial abseiling, with final thrills.
End of the adventure for today, after a short 20min walk in the forest, we are back to the car.
Future project: Canyon Fond Lottiére on the Grand Riviere sector …