Canyoning can have different aspects depending on the variation of the water flow. Here are some photos taken at the same locations for illustration. Safety is always optimized, only the sporty aspect of some obstacle crossings is optimized.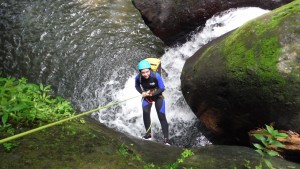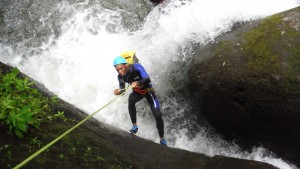 The same passage in sporty version, we quietly move under the waterfall to go out. –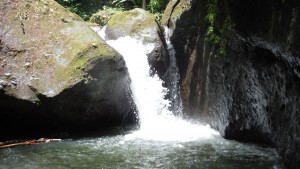 The same waterfall, bottom view.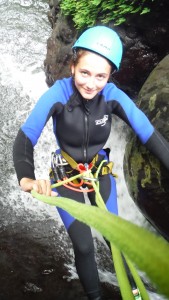 Another example of comparison, a little deeper into the canyon. –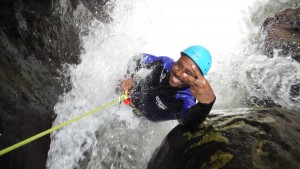 The smile is self-evident.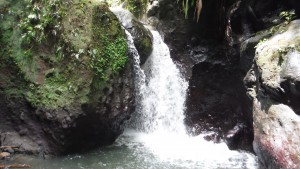 Bottom view.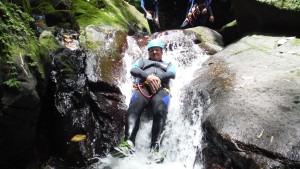 A nice little slide.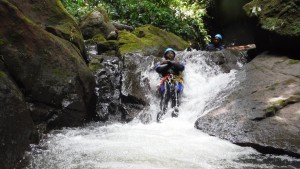 Always the same slide, with more speed, smooth… –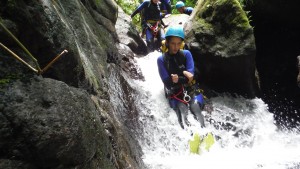 Another small slide.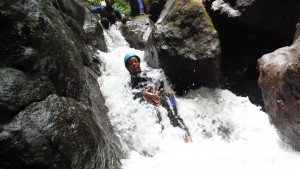 Even more fun, with more water …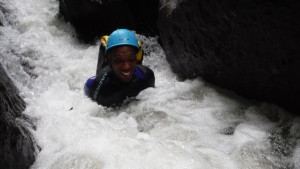 And at the end of it, a great natural jacuzi, that you can discover only in canyoning.
This is a small example, of modifications that a same canyoning path can meet, according to a small variation in flow.