Nautical Ecotourism in Martinique.
The leeward coast of Martinique has no secrets for Délice, skipper, professional and graduate diving instructor, she shares her knowledge and passion with you.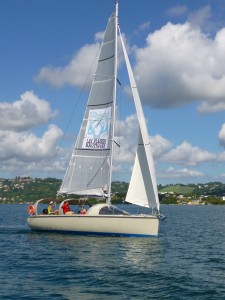 Spacious and comfortable, the Denebola yacht offers the pleasure of sailing safely. With family or friends come and discover this unique concept in Martinique.
Visit the islets of Robert, exploration, education, coral reefs, "Fonds blancs",see grass bed mangrove, wildlife, and wild flowers are part of the program.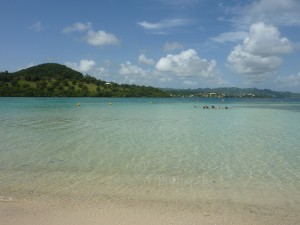 Departure of excursions Yacht Club of Pointe Fort in Robert.
Two options:
-Discovery day from 9am to 5pm, until 8 persons on board, bring your own picnic or order a meal (25 €) € 55 / Person.
-Personalized, book the boat for your group, custom mini cruise, half-day, sailing training. eco-responsible activities:
Sailing: you will take the helm and can participate in the manoeuvres.
Swimming, snorkeling available.
Guided tour of the islets.
Optional:
Introduction to snorkeling with an instructor who will guide you on the coral reef and seagrass.
Stand up paddle on "fonds blancs".
Kayaking in the mangroves.
Kite surfing between the islets.
In fact, a 100% sailing day, eco-friendly water activities allow the discovery of ecosystems (mangrove sea grass bed, coral reef), Electric motorization dinghy.
INFOS/CONTACT:
Délice  0596 38 00 98 et 0696 170700
Mail: contact@croisieres-denebola.com
www.croisiéres-denebola.com