Namibia, among the greatest landscapes in the world
A real African treasure, Namibia gets three hundred days of sunshine per year. During a Namibia safari, tourists will meet emblematic animals of the African continent, namely, elephants, lions, giraffes and some more. With its charm full of emotions and sensations, this destination is especially dedicated to nature lovers. Each trail includes dream routes leading to the famous Kalahari desert until the Sossusvlei sand dunes, including the Etosha national park. Compared to other African countries, Namibia holds in stores magical moments that will leave its mark on the adventurers' mind. By the way, meeting the local inhabitants is an exceptional experience owing to their flawless welcoming tradition.
A trip to Namibia contributes to numerous impressive discoveries. During their stay, travellers will be able to cross the famous Tropic of Capricorn in an expedition to the Kalahari, which slowly reveals its extraordinary red sand dunes. However, its aridity does not put a stop the growth of a very diversified fauna and flora. To fully enjoy this trail, a bushman guide will make sure that your holiday transforms into an unprecedented experience. Actually, he is able to teach visitors ancestral hunting techniques of his people. As far as the trail to Namib is concerned, this route leads to the Zariss Pass way, but also a descent on the Namibian plains.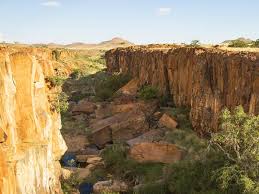 A country full of history and emotions
The authenticity of Latin America is disclosed during a trip to Bolivia. Its immensity, its diversity and also the charm of its landscapes particularly seduce tourists. This destination is idyllic for most of us with its peaceful setting, far from a overpopulated and urbanized world. Once they get there, travellers will be able to explore numerous cities, full of emotions and history, namely La Paz, Potosi or Sucre. During this short getaway in Bolivia, La Pachamama is a must-see. It is considered by the Bolivian people as the "Mother earth" of the Inca culture. In addition to these assets, the inhabitants welcome visitors with kindness, love and a lot of care.
Each trail in Bolivia allows to explore diverse surprising places, including the Amazonian forest, the Salar of Uyuni, and of course the famous Titicaca lake at an altitude of 3812m.
Much sought-after by thrills lovers, the Death Road is unmissable. It's indeed a good place for thrills lovers since they will be able to ride down the road by bike or motocross. A horse-riding trip in Tupiza also guarantees an exceptional moment. Besides, you can practise trekking on the southern part of Altiplano to then explore the jungle of the Madidi national reserve park. To conclude, this trip is dedicated to those in need of new adventures.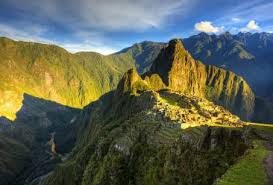 China : a touristic address full of surprises
In the world of technology, China is a powerful force. Recently, the country has had a considerable increase in the export of ICT products (information and communications technology) in the world market. It has even become a challenger to heavyweights like the United States. This country, with high technological content, is gradually gaining its place in the global economy. Rich in labour, it has all the necessary criteria to be placed in a good position in trading technology intensive products. Thanks to its innovative capacity, high-tech industries are popping up everywhere throughout its territory. According to studies, China is on the top spot of world exporters of computers, telecommunications equipment and electronic products. It has started only recently the production of components and electronic instruments. An alternative that could explain the sudden increase of its economy. Furthermore, this country is not only famous for its technological and economic prowess.Indeed, it is also known to be a major destination of Asia. During their trip in China, tourists will discover many curiosities. For example, in the southeastern part of Guizhou province, they will find a rather unusual village, that of Ganxi. The people there really have something special; they all – without exception – practice kung fu. From what they say, they know mostof the variants of this martial art. Every day, friendly fights take place allowing villagers to sharpen their techniques and prove the value of their knowledge. For globetrotters, spend some time there would be a perfect opportunity to learn kung fu. This would also be an opportunity to enjoy hikes in the hills and mountains of Guizhou