For her birthday, Sophie came from Guadeloupe to celebrate the event among her Martinique girlfriends. The programme includes: a TropiCanyon introduction to canyoning, that should be interesting…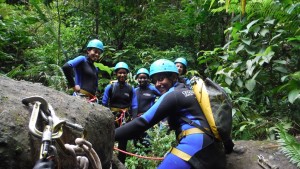 To accompany Sophie, Christine( who came up with this great idea), Léa, Fatima and Nathalie.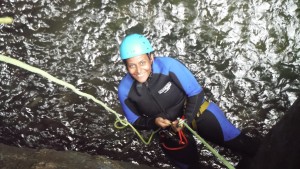 After a abseiling exercise preceding the entering of the canyon, we're initiating the first obstacle crossing with a spider abseil which provides access to the corridor.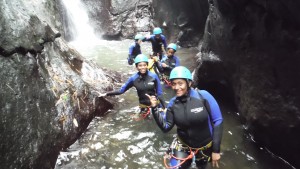 Our champions in the corridor.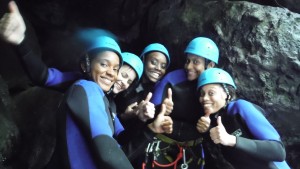 A small climbing exercise provides access to the cave where we jump, for the most daring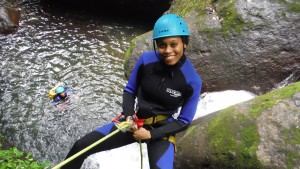 Another abseiling exercise, on a vertical slab.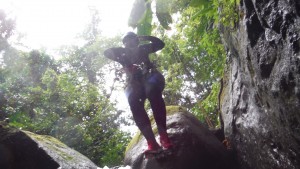 Or possibility to jump.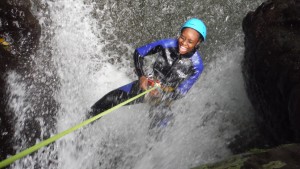 And we keep going, with a wetter abseil, what happiness !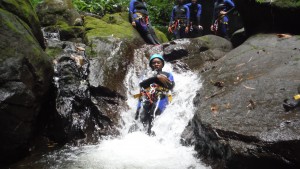 We're arriving at the slide, great atmosphere !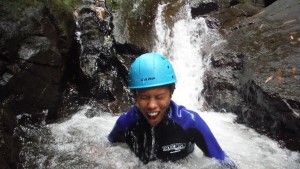 No comment…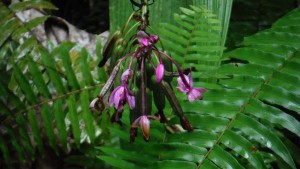 Splendid orchids, endemic of Martinique.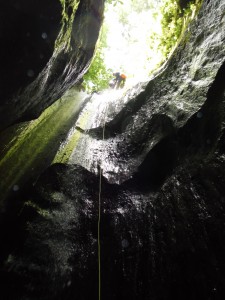 Abseiling in the Agathe gully, moment of emotions.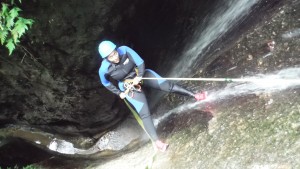 A magnificent rift, dug in the volcanic ashes.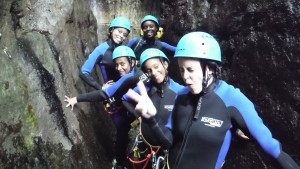 Deep down the rift, a still motivated team – Moving in the rift, before the last abseil.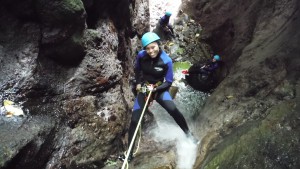 Last abseiling moment, before heading to the Dumauzé river.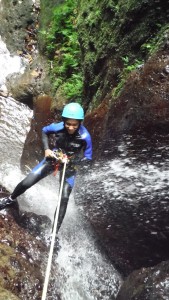 An unforgettable birthday for Sophie and her friends.