When preparing your stay, the question "what to do in Martinique?" is legitimate. The island offers a multitude of sites, and green leisure activities to discover. One of which is the TropiCanyon introduction to canyoning. Ultimate nature/sports activity, canyoning allows you to dive in the heart of the rainforest, moving down some rivers equipped for the activity. Canyoning in Martinique, is practiced all year long in a 25 °C water,it allows to discover natural jewels, accessible only by obstacle crossing techniques.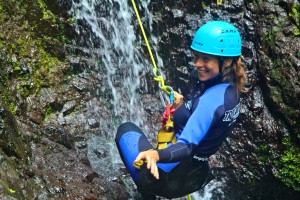 The most common crossingtechnique in Martinique, for canyoning, is abseiling, going down following a rope.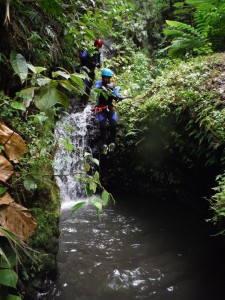 Alternative, the jump (never mandatory), it can quickly cross the obstacle, in a playful manner. It must be absolutely secure, by checking the landing area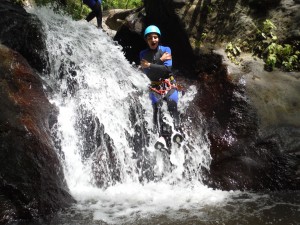 The slide, relatively rather unused in Martinique, due to the small digging of volcanic rocks, it can in some canyons optimize obstacle crossing. It requires the same security checkingas jumps.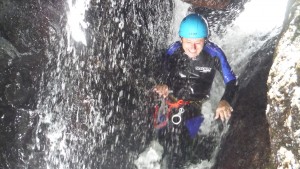 De-escalation enables to cross an obstacle, often sitting on the rock, to optimize the comfort of progression and safety.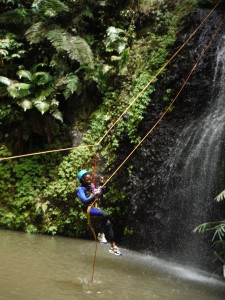 Ziplining, originally used to avoid dangerous waterfall line, also helps punctuate the descent, having fun.
The TropiCanyon introduction to canyoning allows to learn about these different obstaclescrossing techniques, safely.